In Greek mythology, Ialysos (Ἰαλυσός) was a daughter of Danaus who was worshipped on the island of Rhodes. Principally, she was venerated in Ialyssos, which was named after her. Ialysos (Greek: Ιαλυσός, also known as Trianta), is a town and a former municipality on the island of Rhodes, in the Dodecanese, Greece. It is the second-largest town on the island of Rhodes. It has a population of approximately 12,000, and is located 7 kilometres west of the town of Rhodes, the island's capital, on the island's northwestern coast.
The town is situated near the site of the ancient Doric polis of Ialysos, homeland of the famous ancient boxer Diagoras of Rhodes. The municipal unit consists of the town Trianta/Ialysos and the surrounding areas. While official sources use Trianta as a name for the town, and Ialysos for the whole municipal unit, unofficial usage tend to favour Ialysos to describe both the modern town and the municipal unit.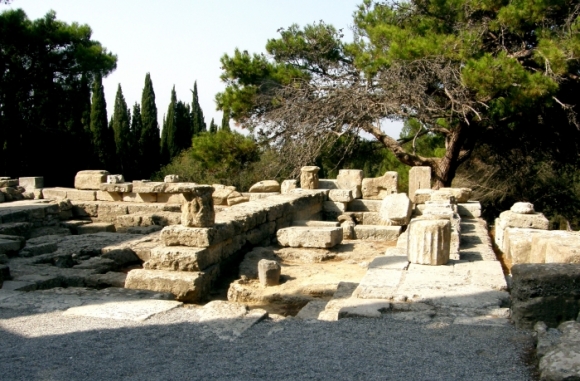 Ialysos is a famous tourist destination, with several hotels and resorts located on the coast. Being on the usually windward north-western coast of the island, it is also a noted location for wind-surfing.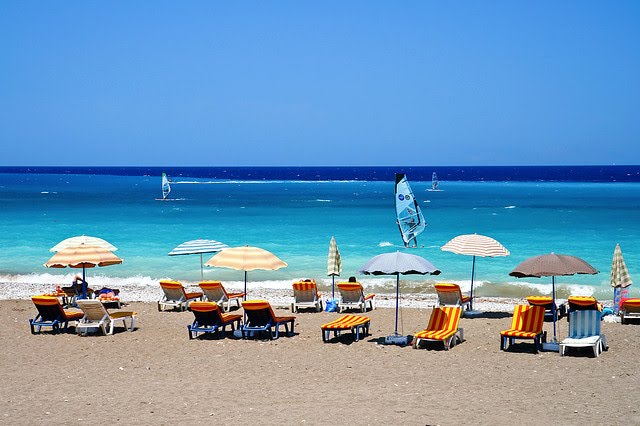 Ialyssos village - panorama view
Learn more about Rhodian mythology: http://en.wikipedia.org/wiki/Rhode_%28mythology%29